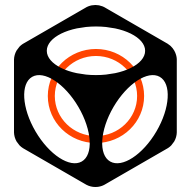 Stabile is software for basic infrastructure orchestration and efficient computing. Install Stabile on standard x86 hardware, or on an Origo Engine, and begin managing your virtual servers, storage and networking in a simple interface or with our REST API. Stabile aims to be a simple, locally hosted alternative to the global infrastructure clouds.
Stabile was originally built to manage our hardware product – the Origo Engine. It will however run on most modern server hardware. You may install and use Stabile on a single management server. If you need to scale, you simply PXE-boot other servers from the management server, adding them as compute nodes to your private cloud. The only requirement is that the nodes should have two network cards – one for internal traffic including storage, and one for external traffic, i.e. traffic to and from the virtual servers.
Contrary to most global clouds, it is relatively easy to upload your existing VMware-servers to Stabile. In this way Origo Stabile aims to provide an easy path for transferring your existing IT stack and operations to a simple and efficient private cloud.
Stabile tries to strike a balance between keeping your data and virtual servers where we think they belong – with you, while using the global clouds for their wonderful CDN's and other services.
Stabile is released as Open Source software, and is free for non-commercial use. Any professional or commercial use requires a commercial license.