New Stack available: Ghost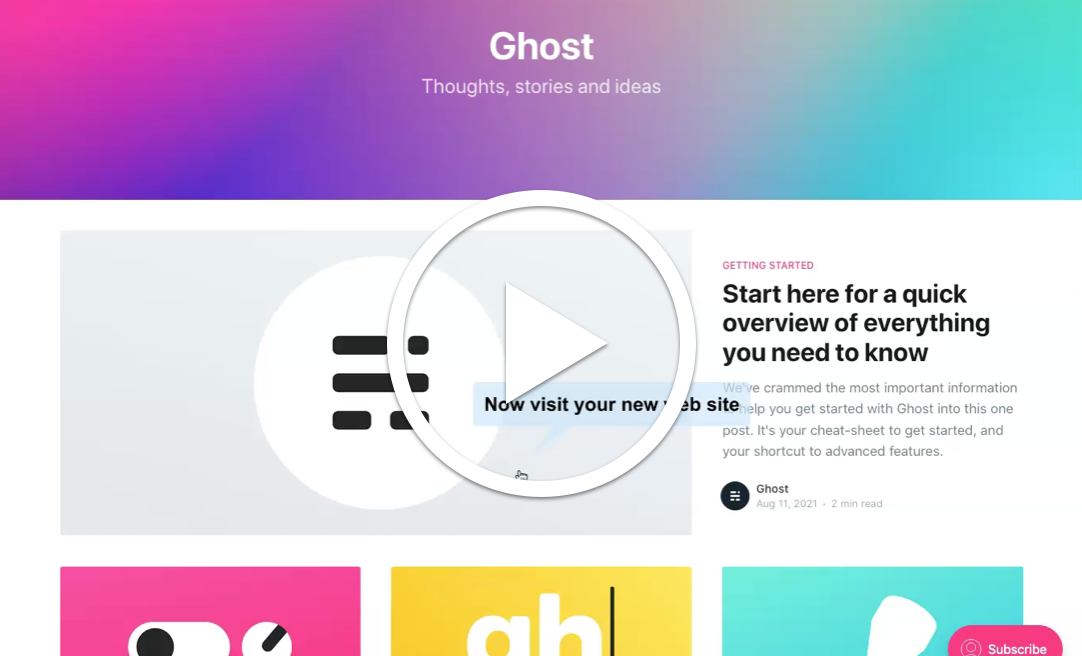 We just published a new Stack for Stabile targeting independent publishers – the excellent Ghost blogging platform.
Ghost is a beautiful alternative to e.g. WordPress with a distinctly modern feel, ease of use and speed.
Check out the short time-lapse video above and then go try it out.